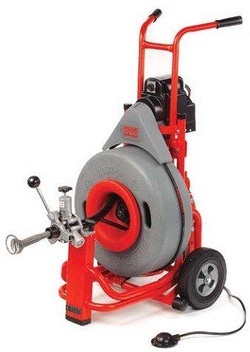 CLOGGED DRAINS
Clogged or slow drains are a common plumbing issue
that if left untreated can lead to even bigger problems. It's important to resolve minor drain issues with drain cleaning before a major backup occurs. If you are experiencing a waste water backup don't wait – call Fixya Plumbing to get your drain cleaned today!
From kitchen sinks to mainline sewer stoppages – we've seen it all!
In many cases, trying to fix a clogged drain by yourself can make things worse. Our licensed, professional technicians have the latest drain cleaning equipment to solve your issues. We have years of experience protecting your homes' drainage systems. We will get it cleared for you – the first time, every time!
With our intelligent and personable staff, we are confident that from the moment our drainage experts arrive on the scene you will be put at ease by their air of professionalism and ability to work quickly at getting to the bottom of your particular problem and our extensive drain cleaning services include:
Clogged toilets, sinks, tubs etc.
Sewer lines cleared
Video camera inspections
Sewer line replacement
Waste water, sewage backups
Root infiltration
SEWER SERVICE IN SAN ANTONIO
Many people don't know this, but as a homeowner, you're responsible for the portion of your sewer line that leads from your house to the main sewer lateral under the street. This means that if any time you have a blockage, clog, root infiltration or other backup in your sewer line, it's up to you to find a plumber that can clear it! If you need sewer service such as drain cleaning, sewer line repair and sewer line inspection, you've come to the right place. Fixya Plumbing specializes in sewer line repair and replacement.
There are many reasons why you might need sewer service, such as a sewer line repair or sewer line replacement:
Broken, cracked or collapsed sewer lines
Shifting or settling soil
Pipe corrosion
Tree root infiltration
Weather changes, such as frozen ground
Deterioration due to age or materials used
If any of these apply to you, or if it's been determined that you need sewer line replacement – call us today! We will send one of our certified sewer line experts right away. Sewer line estimates are Free!
Sewer Line Repair Services
Call us if you need sewer service and we'll match the right technician to your job and make sure your sewer line is fixed correctly – the first time! To save you time and money, we offer:
Video Camera Inspections
Free Sewer Line Replacement Estimates
Discounts on your Sewer Line Replacement​
Once your sewer line repair or replacement job is complete, we'll also provide you with a free, full inspection of your home's plumbing system. Prevent minor inconveniences from turning into major catastrophes – call Fixya Plumbing today!
Don't Delay Call Fixya Today! 210-585-6361
---
Richard Breach M#39425 Fixya Plumbing is licensed and regulated by Texas State Board of Plumbing Examiners P.O. Box 4200 Austin, Texas 78765-4200 Phone # 1-800-845-6584 or 512-936-5200